La Réserve de biosphère du bassin de la Dordogne
The Dordogne River flows through a territory with remarkably preserved natural spaces, and a cultural heritage and way of life renowned throughout the world. Since 2012, the catchment area, that is the whole territory that supplies water to the region, is recognized as a biosphere reserve. This is the largest biosphere reserve in France and one of the rare reserves in the world incorporating a whole catchment basin.

Numerous classifications and protective measures officially demonstrate the quality, the diversity and the richness of the ecosystems of the Dordogne basin: prefectural biotope protection orders, nature reserves and parks, Natura 2000 network…, and a walk through the countryside confirms this biological wealth.
To cite but one example, the Dordogne is the last river in Europe where all the Western European migratory fish can be found: sturgeon, allis shad and alosa agone, eel, river and sea lamprey, salmon and sea trout.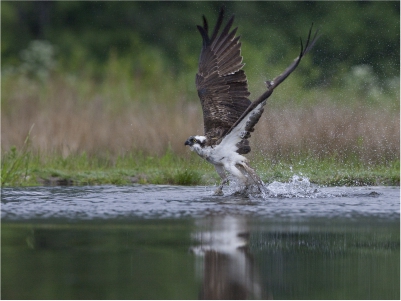 CRADLE OF MANKIND, HISTORICAL EVIDENCE AND VAST PLAYGROUND
The Dordogne basin has been a land of refuge for 40,000 years. The architectural heritage and the numerous imprints in the landscape still visible today provide evidence of the major historical settlement periods in the valley: prehistory with diverse decorated caves including the famous cave of Lascaux, Roman ruins or the Byzantine style cathedral of Perigueux, medieval castles and the Renaissance period…
From the early settlement stages onwards, Man chose to turn towards the river, as shown by the troglodytic houses often situated beside rivers.
The Dordogne River is clearly indispensable for local crops, celebrations and legends: such as the river festival, lamprey festival, traditional boat races, Coulobre legend, skippers' museum…
This territory is a symbol of culture and the French way of life, with a copious and generous gastronomy, which links the volcanoes of the Massif Central to the southwest, just like the river.
Finally, the Dordogne is also a vast playground and is the largest natural area in Europe for white water swimming and related activities.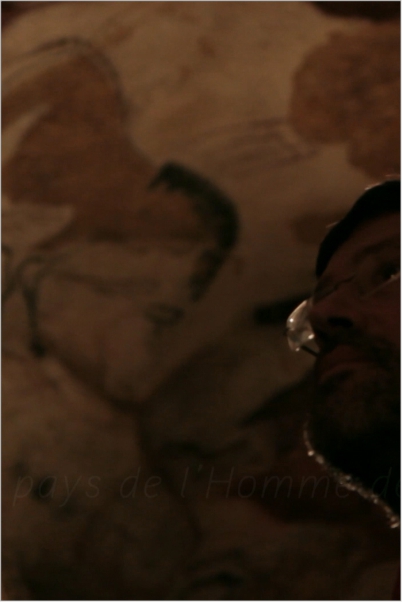 From the Auvergne Mountains to the Atlantic Ocean, the river has shaped remarkable landscapes. It runs first of all through mountainous territory and is then characterized by hydroelectric installations (dams and reservoirs between Cantal and Correze) before flowing through a valley surrounded by cliffs (Lot and Perigord Dordogne). Lastly, in Gironde, in the heart of the Bordeaux wine region, the river marks out meanders in an alluvial plain, before flowing into the Gironde Estuary.
The Unesco decision also incorporated the recognition of a unique governance model revolving around the Dordogne River which favoured dialogue in the 1970s between all those using the river's waters (industry, agriculture, fishing, protection of the environment…)